Predictors of Cannabis Use Among Canadian University Students
Abstract
Objective: To examine the correlates between cannabis use, motives to use, related psychosocial outcomes and academic behaviours among a sample of Canadian university students. Methods: A random sample of 6,000 students who were enrolled in at least one class and were 18 years or over were asked to complete a cross-sectional online survey. Of the 920 students that responded, 478 (ages 18-55; mean age = 25.02, SD = 5.95) identified as having used cannabis within the past six months and thus were included as participants in the current study. Participants completed a battery of measures designed to examine cannabis use and associated constructs (i.e., substance use risk, personal well-being, non-specific psychological distress, academic behaviours, and motivations for use). Results: Among the participants, 31% (n = 148) were found to be frequent (i.e., hazardous) users. Using cannabis for enhancement, coping, expansion, sleep difficulties, and conformity purposes, as well as impulsive personality traits were found to be predictors of cannabis use severity, with the enhancement motive identified as the strongest predictor for the total sample, males, and hazardous users. The coping motive was the strongest predictor for females, and impulsivity was the strongest predictor for non-hazardous users. Conclusion: Findings will help inform the development of campus guidelines for lower risk cannabis use. Information gleaned from this study will also provide important information for those that use cannabis, policymakers, and health care providers in considering optimal personal use, prevention, and intervention plans.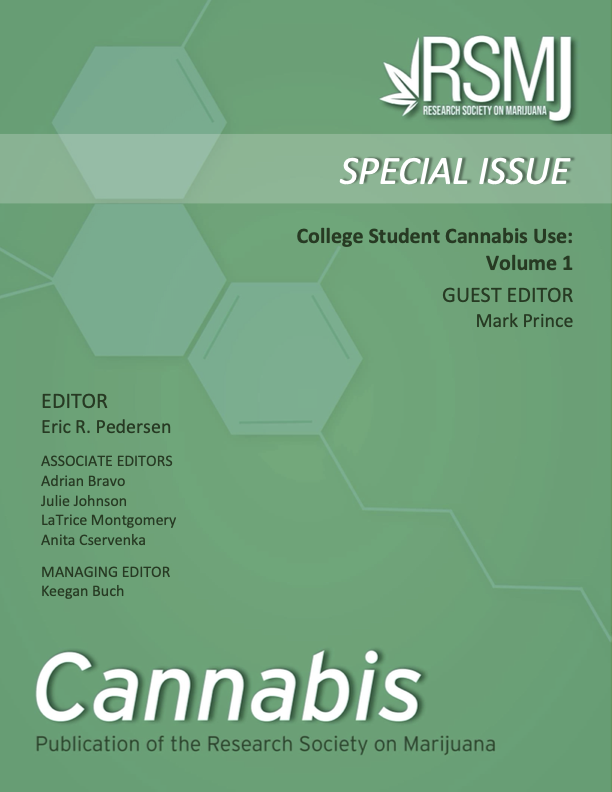 Downloads
License
Copyright (c) 2023 Jessica Llewelyn-Williams, David Mykota
This work is licensed under a Creative Commons Attribution-NonCommercial-NoDerivatives 4.0 International License.