Perceived Risks and Therapeutic Benefits of Cannabis Among College Students Amidst the COVID-19 Pandemic
Abstract
More than half of the United States has legalized medicinal and/or recreational cannabis. The purpose of the study is to understand cannabis use and perceptions among college students with cannabis experience – 21 years and older – in a legalized cannabis state. Participants included 170 college students, the majority identified as female (72.9%, n = 124) and Latinx/Hispanic (55.9%, n = 95). The online survey included demographic questions and questionnaires measuring cannabis consumption, cannabis use disorder, and quality of life. Participants answered open-ended questions about the negative, positive, and spiritual impact/s of cannabis on their life and health, and how the COVID-19 pandemic impacted their cannabis use. A paired-sample t-test indicated participants significantly found more relief using cannabis compared to non-cannabis treatments or medications. There was no significant correlation between quality of life and cannabis use disorder symptoms. Inductive content analysis of 112 written responses revealed perceived negative effects (e.g., anxiety/mental health issues) and positive effects (e.g., relaxation/stress reduction) from using cannabis. Most participants reported no spiritual benefits; however, some participants discussed cannabis use improving connection to self and self-awareness. Regarding the impact of the COVID-19 pandemic on use, most participants (27.8%) reported increased cannabis use, while some reported decreased cannabis use. These findings reflect the importance of understanding the wide-range of benefits and risks perceived by college students who consume cannabis and how these results can inform the development of university prevention and wellness strategies within states that have legalized recreational and medical cannabis.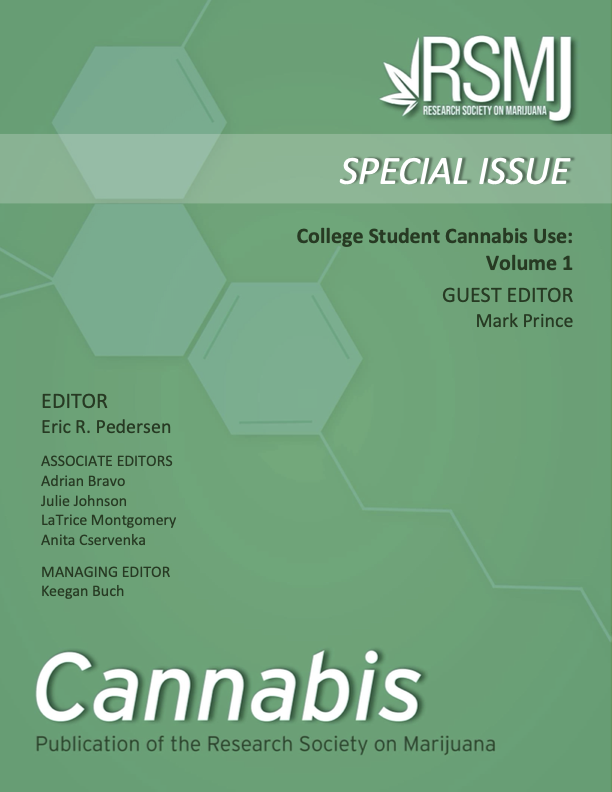 Downloads
License
Copyright (c) 2023 Selina Espinoza, Melissa-Ann Lagunas, Claudia Rocha, Jennifer L. Lovell
This work is licensed under a Creative Commons Attribution-NonCommercial-NoDerivatives 4.0 International License.