Perceived Effectiveness of Medical Cannabis Among Adults with Chronic Pain: Findings from Interview Data in a Three-Month Pilot Study
Abstract
Objectives: Patient-reported outcomes are critical to evaluate the effectiveness of medical cannabis as an alternative treatment for chronic pain. This study examined the perceived effectiveness of medical cannabis for chronic pain management among middle-aged and older adults newly initiating medical cannabis. Methods: Interview data from participants in a three-month pilot study were analyzed to assess the perceived effectiveness of medical cannabis on chronic pain and related outcomes. The interview was conducted after approximately one month of usage and responses were analyzed using the RADaR (Rigorous and Accelerated Data Reduction) technique. Results: 51 adults initiating medical cannabis for chronic pain were interviewed (24 women, 27 men, mean age 54.4, SD = 12.0), with the majority (n=41) identifying as Non-Hispanic White followed by Non-Hispanic Black (n=7), Multi-racial (2), Hispanic White (1). Most study participants (62.7%) reported MC being overall effective.  Common benefits included reduced pain intensity, anxiety, and dependency on pain and psychiatric medications. Improvements in physical functioning, sleep quality, and mood were reported. Common challenges included difficulty finding a suitable product or dose, experiencing side effects such as 'undesired high', 'stomach issues', and a limited 'threshold of pain' treatable by the product. Discussion: Findings suggest most participants perceived medical cannabis to be overall effective for chronic pain management. Participants reported improved physical and mental functioning and reduced use of pain and psychiatric medications. Future research systematically assessing side effects, dosage and mode of consumption is needed to further evaluate the outcomes among adults initiating medical cannabis.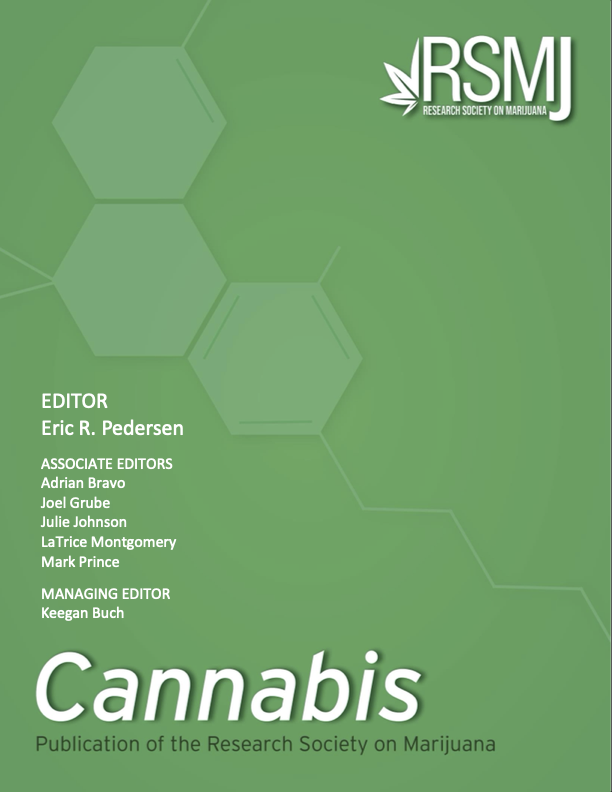 Downloads
License
Copyright (c) 2023 Alexandra McMahon, Deepthi Varma, Hannah Fechtel, Kimberly Sibille, Zhigang Li, Robert Cook, Yan Wang
This work is licensed under a Creative Commons Attribution-NonCommercial-NoDerivatives 4.0 International License.