Local Laws Regulating Cannabis in California Two Years Post Legalization: Assessing Incorporation of Lessons from Tobacco Control
Abstract
Introduction: As cannabis legalization continues to spread, best regulatory practice remains ill-defined and elusive, exposing the population to potential harms. Methods: We conducted an annual, statewide, cross-sectional survey to assess cannabis-related laws in effect by January 1, 2020, in local California jurisdictions and at the state level and measured adoption of potential best practices. Results: The current laws of all 539 jurisdictions were located; 276 jurisdictions allowed any retail sales (storefront or delivery) covering 58% of the population, an increase of 20 jurisdictions (8%) from year 1 of legalization (2018). Half allowed sales of medical cannabis, whereas slightly fewer jurisdictions (n = 225) allowed adult-use sales. Only 9 jurisdictions imposed any restrictions on products stricter than state regulations. Cannabis temporary special events were allowed in 22 jurisdictions, up from 14 in the year prior. Thirty-three jurisdictions required additional health warnings for consumers. Just over half of legalizing jurisdictions taxed cannabis locally and little revenue was captured for prevention. No new jurisdictions established a potency-linked tax. Of jurisdictions allowing storefront retailers (n = 162), 114 capped outlet licenses, and 49 increased the state-specified buffers between storefronts and schools. Thirty-six allowed on-site consumption, up from 29. As of January 2020, the state had not updated its regulations of key provisions addressed in this paper. Conclusions: In year 2 of legalized adult-use cannabis sales in California, the state remained split between retail bans and legal sale. Local policy continued to vary widely on protective measures, and State policy remained misaligned with protection of youth and public health.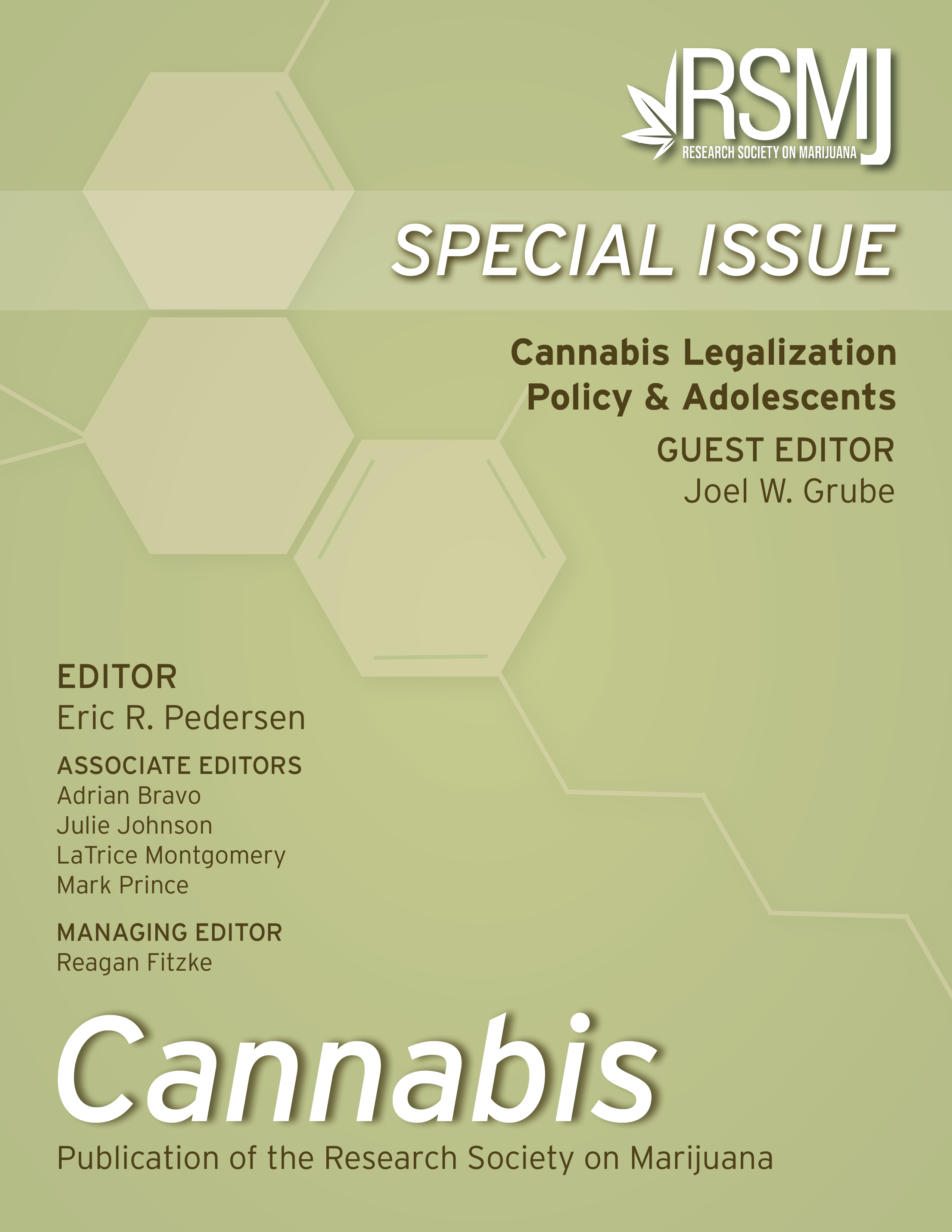 Downloads
License
Copyright (c) 2022 Alisa Padon, Kelly Young-Wolff, Lyndsay Avalos, Lynn Silver
This work is licensed under a Creative Commons Attribution-NonCommercial-NoDerivatives 4.0 International License.